The Indonesian Student Association (PPI) Germany through its Department of Research, Education and Strategic Studies has a vision to bridge the research collaboration between research institutions in Indonesia, such as the National Research and Innovation Agency (BRIN), Universities, State-Owned Enterprises (BUMN), and Industry with the relevant stakeholders in Germany, including the Association of Indonesian Experts and Scholars (IASI) Germany. To support this collaboration, a webinar with the theme "Hydrogen as a Future Energy Source & Its Development in Indonesia and Europe" was held on Saturday, November 19, 2022. This webinar was organized in collaboration between the PPI Germany, the Consulate General of the Republic of Indonesia (KJRI) Hamburg-Germany, BRIN, IASI Germany and PPI Braunschweig.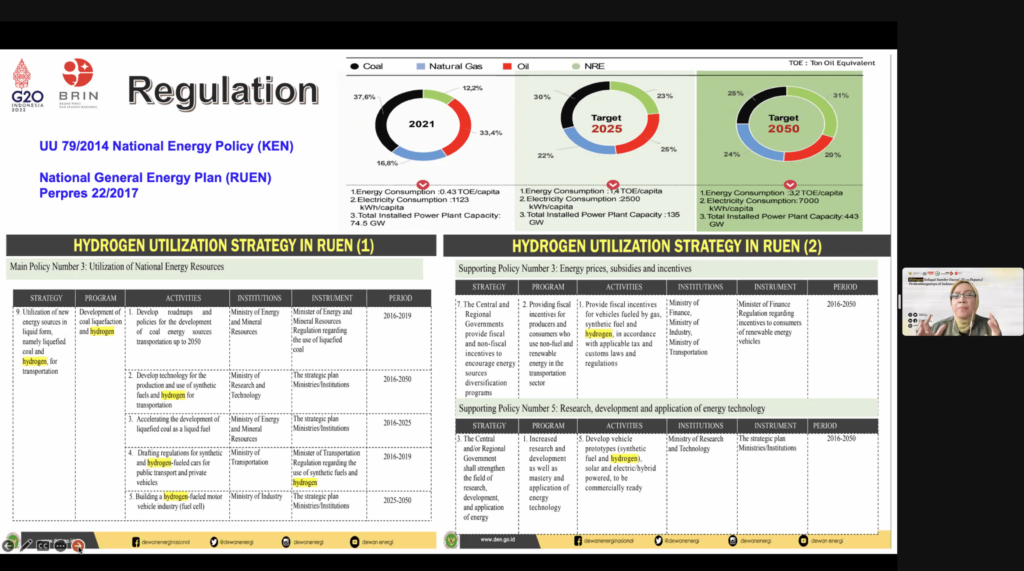 The webinar, which lasted for three hours through the Zoom meeting platform, was attended by around 58 participants from Indonesia, Germany and even Indonesian citizens in Japan. The event began with an opening by the moderator and remarks from the Chairperson of IASI Germany and the Indonesian Consul General in Hamburg. After that, it was continued by Prof. Dr. Eng. Eniya Listiani Dewi, Principal Expert Researcher of BRIN as the first speaker who explained the Indonesian government's policy on new and renewable energy, especially hydrogen, as well as the development and application of hydrogen as a future energy source in Indonesia. Then continued by Mr. Toga Panjaitan, Principal Engineer Det Norske Veritas (DNV) and member of IASI Germany as the second speaker who gave a presentation on the latest developments in hydrogen energy in Europe as a transition energy and its application. There were three responders who gave a review of the speakers' presentation and continued the discussion with all participants. The event was interesting with most participants actively asking questions and attending the webinar until the end of the activity.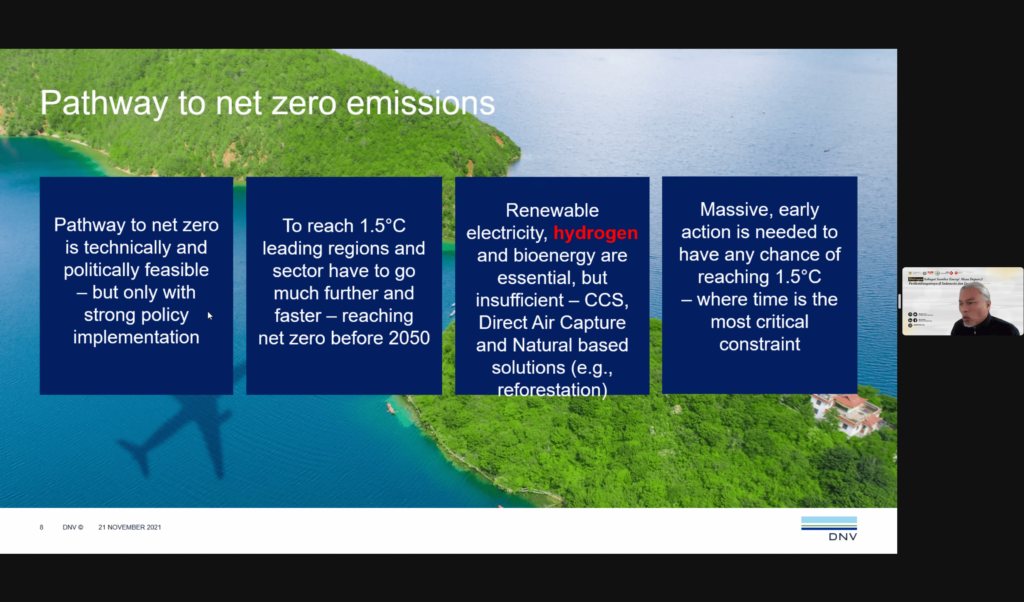 Through this webinar, the participants have gained an understanding of the potential of hydrogen as future energy, its development and application, especially in Indonesia and Europe. In addition, as a follow-up to this event, communication was established between research institutions in Indonesia, in this case BRIN, and related stakeholders in Germany, namely IASI Germany, in order to build networking in the field of new and renewable energy. With the collaboration between the two parties, we hope to contribute to the development of Indonesia.