Berlin, 14 April 2023 – The Coordinating Minister of Economy of Indonesia, Mr. Airlangga Hartarto, and the Minister of Industry of Indonesia, Mr. Agus Gumiwang Kartasasmita, presented their plans for Hannover Messe 2023 at a public discussion event with Indonesian communities in Berlin today. The two ministers are traveling to Germany this year as part of an Indonesian delegation to attend the world's largest industrial trade fair.
The event was hosted by the Indonesian Ambassador to Germany, Mr. Arif Havas Oegroseno and was open to the representatives of the Indonesian community in Berlin. In his presentation, Minister Hartarto emphasized the importance of the Hannover Messe for Indonesia and highlighted that Indonesia is the partner country of the fair this year. Minister Kartasasmita explained that Indonesia will present its latest technologies and innovations at the fair and stressed the importance of the fair for the economic development of the country.
The presentation was followed by an open discussion session where guests could ask questions and share their thoughts. Dimas Fakhri Arsaputra, the President of the Indonesian Students Association in Germany (PPI Jerman or Vereinigung Indonesischer Studenten e.V.), praised the two ministers and Indonesian government for their commitment and preparation for the Hannover Messe and reported that around 200 people had contacted PPI Jerman to receive free tickets for the fair, which was provided by the Ministry of Industry.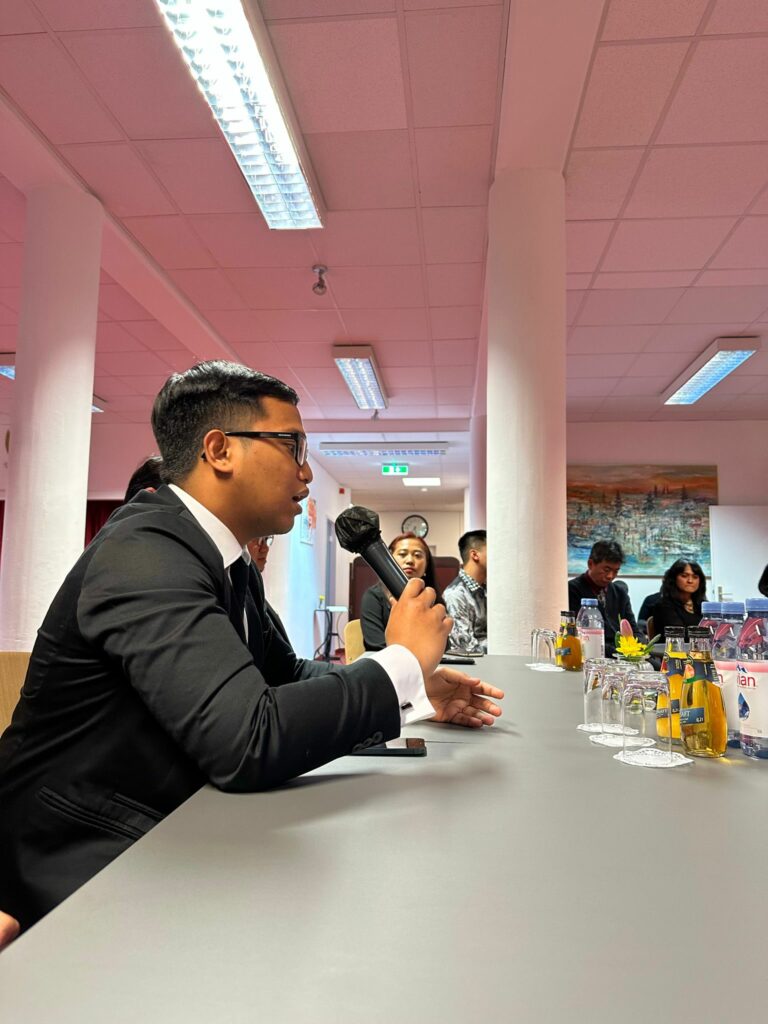 "We are very grateful for the support of PPI Jerman and other organizations in promoting Hannover Messe 2023," said Minister Hartarto. "We are confident that the fair will help to further deepen the relationship between Indonesia and Germany and invite new investors and create new business opportunities."