Hannover, 18 April 2023 – Indonesian Students Association in Germany (PPI Jerman or Vereinigung Indonesischer Studenten e.V.) hosted a highly successful event, called Indonesian Networking Night, at Leibniz Universität Hannover. The main objective of the event was to establish contact points and increase collaboration between Indonesian students in Germany and Indonesian companies from various fields.
The Indonesian Networking Night was held to enliven the Hannover Messe 2023 and almost 100 students got the opportunity to connect with top companies, individuals (VP-level), and institutions from Indonesia. Among the participants were PT Bank Mandiri (Persero) Tbk., PLN Icon Plus, PT PLN Nusantara Power, PT Pertamina (Persero), GMF AeroAsia, Techbros, Dreamaxtion, Free The Sea, and Badan Riset dan Inovasi Nasional RI (BRIN RI).
During the event, students had the chance to learn about internship opportunities, company culture, and company vision. The networking session was also a great opportunity for participants to build lasting connections with each other and company representatives.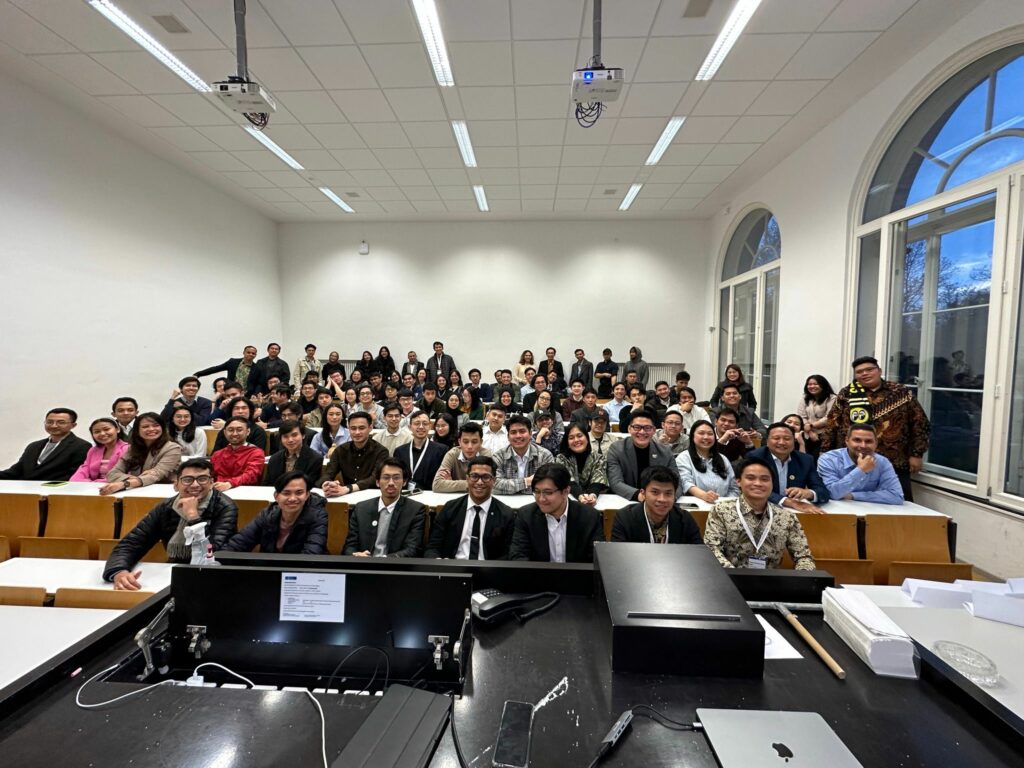 PPI Jerman would like to extend a big appreciation to all the collaborators, especially the 7 PPI branches in the north area: PPI Braunschweig, PPI Bremen, PPI Clausthal, PPI Göttingen, PPI Hamburg, PPI Hannover, PPI Kiel, and PPI Osnabrück, the Indonesian Embassy in Berlin, General Consulate in Hamburg and Frankfurt, and all the companies and institutions for making this event possible. The success of the Indonesian Networking Night has proven that such events are crucial for connecting Indonesian students with potential employers and furthering the collaboration between the two parties to facilitate Indonesian students who wish to continue their careers in Indonesia after their studies in Germany are completed.